Security & E-Commerce

Our Secured On-Line Order Processing (SOOP) systems provide complete security solutions for a wide range of business to business (b2b) and business to consumer (b2c) applications. Some of the world's largest and most visible companies trust security to TactiCom's SOOP systems.
TactiCom can provide you with a complete solution that integrates seamlessly with your current business.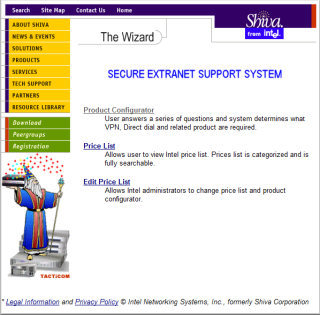 Secure Internet & Extranet Applications & Systems

Identity Theft Prevention Solutions

Secure Email, Document Management & Archiving Solutions

HIPAA - Health Services Industry Requirements

DOD & GSA Supplier Requirements

Systems in complience with EU & USA data security laws

Secure B2B & B2C E-Commerce Systems

Secure Registration, Reservation & Event Management Systems

Secure Lead Management Systems

Secure Employment Applications & HR Services

Secure Web Publishing Systems (Intranet, Extranet, Homeland security, etc.)

Custom applications from our extensive application library developed over twenty years.