About TactiCom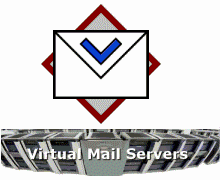 Founded in 1994, TactiCom is a profitable, privately held company with offices in North America and Europe. Here is a brief article on our history.
Our personnel are seasoned professionals with development and marketing experience from industry leaders such as IBM, NEC, GE, Bell Labs, and Digital Equipment Corporation. TactiCom serves clients in Europe, America and Asia. Our clients range from small, localized companies to large multinationals including Compaq, Intel and the United States Federal Government.
Our extensive software development library, developed over fifteen years, enable us to provide high quality, cost effective applications and systems within relatively short development cycles and at a fraction of the cost of our competitors. We have a proven track record providing cost effective, revenue generating solutions for both large and small clients worldwide.
Through our application services group we own and operate high performance redundant servers in multiple locations worldwide and in the USA on both the east and west coast. Our services include automated application monitoring, which ensures that all components of your applications and internet services are functioning correctly. Our hosting clients include many high profile companies who require high bandwidth, performance, security and availability.
Our management consulting services offers organizations solutions to leverage the internet, business process automation, emerging business models, software as a service (SaaS), apps, social media, and other SaaS paradigms.
Our design & creative services group now offers a wider range of services including web promotion, marketing, copywriting, translation and social media services.
We take pride in our level of customer service, which we believe is responsible for our high rate of client retention. We are constantly developing and enhancing our technologies to be the best in the industry. Clients from Europe and the United States agree that our skills are unparalleled and the quality of our output continues to raise the industry standard.