Application Development Services

Over fifteen years of developing advanced systems for a wide range of applications. Our extensive software development library enables us to provide high quality, cost effective, custom and semi-custom applications within relatively short development cycles and at a fraction of the cost of our competitors.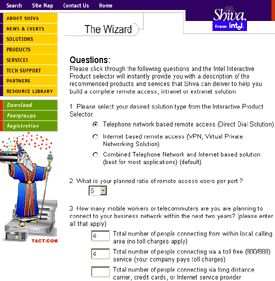 Internet & Extranet Applications and Systems
Secure B2B & B2C E-Commerce Systems

Process Automation Systems (QA, Lead, Event, ...)

Custom database-driven systems

Extendable/scalable, multi platform: web, iPad, iPhone, Smart phone, PDA....

Interfaces with CRM, ERP & in-house data sources

Semi-Custom from 400+ application library
We are the choice of the Fortune 100. Our development personnel have experience from such industrial leaders as IBM, NEC, Digital Equipment Corporation, Raytheon and Compaq. Our lead developers have 20+ years of development experience. Large and small clients including Intel, TI, British Oxygen, Compaq and the US Federal Government.