Welcome to TactiCom,
a leader in SAAS Applications & Development Services ...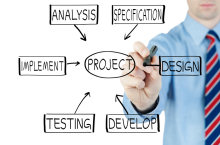 In addition to our product suite we offer:
Secure B2B & B2C SaaS Solutions

Web, Smartphone, Tablet & Mobile Solutions

Business Process Automation Systems

Project Management & Professional Services

Application & System Hosting, Monitoring & Support

Award Winning Proactive Support
Founded in 1994, TactiCom has a proven track record, providing cost effective, revenue generating solutions for both large and small clients worldwide.
We develop secure solutions for some of the world's most politically and security sensitive organizations.
We stay focused on your objectives and bottom line. We can work from any specification, including business and marketing plans.
Contact us today to discuss or quote your requirements.